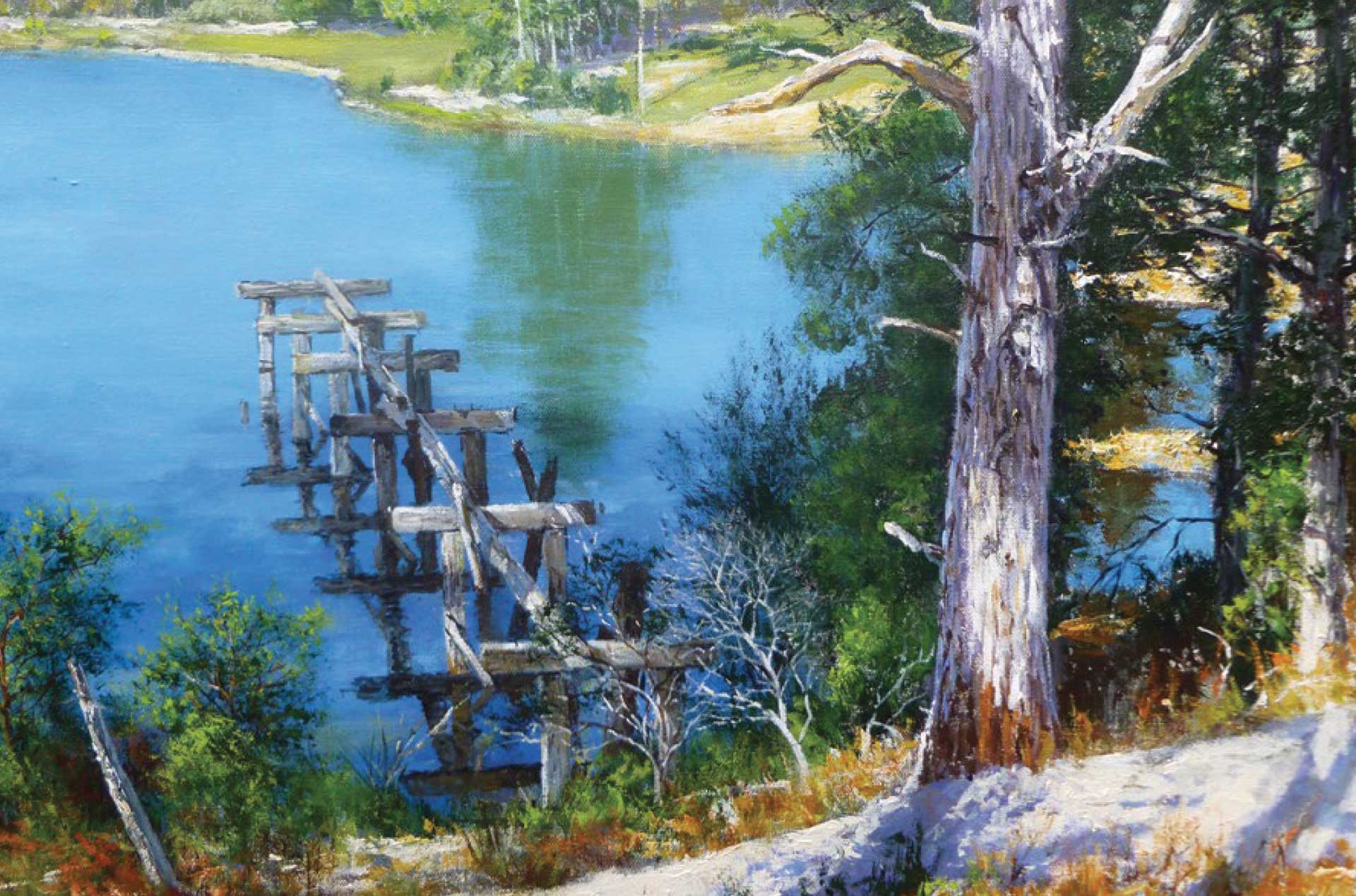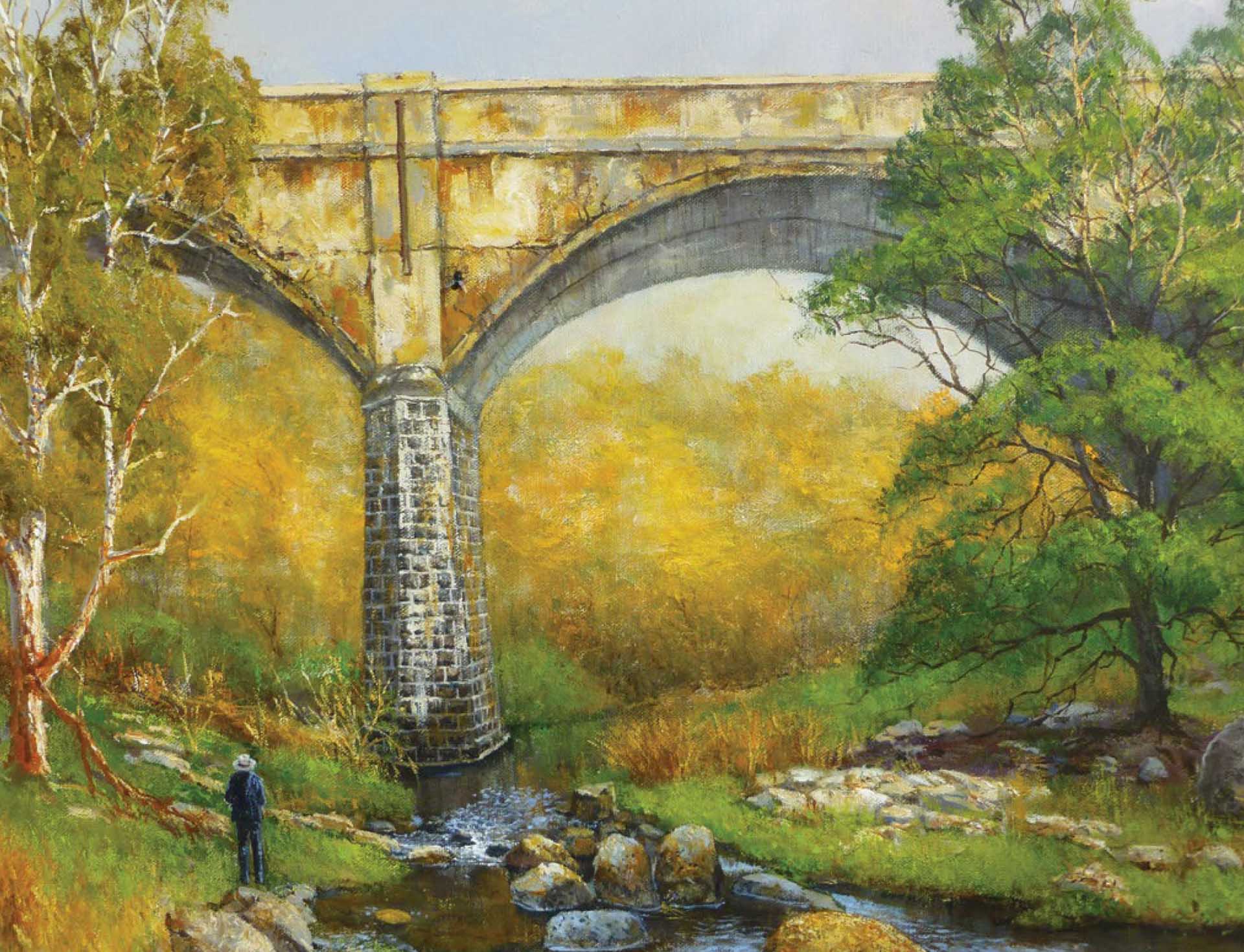 Brian Nash was born in Melbourne and has been painting professionally since the 70's. His wide ranging subjects include sensitive nudes, gracious old Australian hotels and buildings, the Flinders Ranges and historical towns, Mountain Cattlemen of the High Country, romantic and historical gardens, and the flower gatherers of Monbulk, Olinda and Dingley.
His subjects are executed with great strength and feeling. The colours are palpably brilliant and the images poetic.
He has had over 20 successful one-man exhibitions and has numerous awards to his name. His paintings are in collections in the United States, Canada, Great Britain, Japan, several European countries and in private collections throughout Australia.
Swiss Mountain Hotel, Blampied